04 Dec

City of Memories: Veiled Political Agenda?

Much is made about preconceived notions, socio-economic realities and ethno-religious assumptions. For many, it's simply black and white; all southerners are Christians, and all Northerners are Muslims. Scratch that; all Northerners are probably Hausa/Fulani. Ethnic profiling is alarmingly easy, with few willing to consider significant differences, never mind the existence of the NYSC scheme. It's easy to forget that some parts of the North have an entirely different religious approach from the usual, that some places are classified as part of the North out of political convenience than actual geographic inclination, and a story that attempts to smash these stereotypes is always welcome.

Richard Ali, born in 1984, is a lawyer and the co-founder of Parresia Publishers. His poems and short stories have been published in Jalada, Enkare Review, Saraba Magazine and Okike Journal. He was also the editor of the ANA Review (a journal run by the Association of Nigerian Authors) between 2013 and 2016.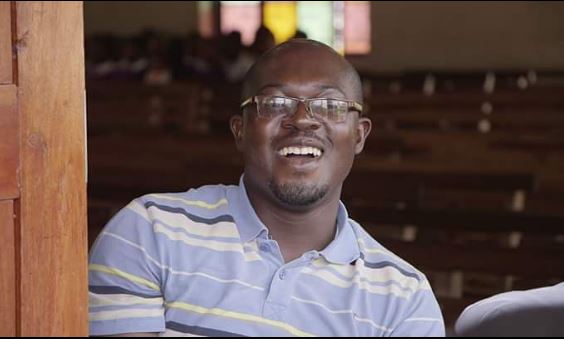 "City Of Memories" is a novel set in what could be regarded as North-Central Nigeria, primarily in the city of Jos and a little town called Bolewa. The story spans two decades, precisely from the early 1980s to the mid 2000s. The narrative is centred around a young man named Faruk, the son of a colonel, who has to come to terms with the recent loss of his mother Ummi and a broken engagement with his fiancee Rahila. Faruk beats Rahila's brother in a bar brawl shortly afterwards, and then embarks on a journey in search of the truth surrounding his mother's life before the "madness" which preceded her death. There is also significant focus on Rahila's complicated relationship with her mother, Eunice Pam, who has always disapproved of Faruk, owing to some long-running history with his father.
The novel explores a bit of mental health, then goes on to explore socio-religious stereotypes, the complexity of love, social orientation and the ethnic cum religious upheavals of the times. There is also room to discuss the rise of feminism as a concept, and some light is shed on the political intricacies of the day.
The story fluctuates in pace, but the style of narration is admirable, and even where there is some needless recounting of events and where the back-and-forth with flashbacks is a tad distracting, it is easy to follow. What seemingly begins as a cliche story about two lovers bedeviled by religious differences blossoms into something more meaningful, and through multiple points of view, we see the dynamism of the family unit, the collision of separate lives, and how the venture called love is anything but simple. There is something too "obvious" in the choice of a Christian as the villain, and cynics may view this as some sort of PR campaign for the Northern region, but it is a lot more, it provides detail, it draws out oft-ignored aspects of Northern life, and even with its rough edges, it is a good read.
-Jerry Chiemeke